Living in Washington, DC

As you can imagine, living in the nation's capital can be expensive.  The cost of living in our beloved Kirksville is significantly lower than living in Washington, DC.  Be prepared for a little sticker shock when you move east for the term.
When working on the budget for your internship, start with your housing costs first.  Be sure to look at our tips on our Housing page.  Once you've done that, start working the items below into the budget as well.
The Metro: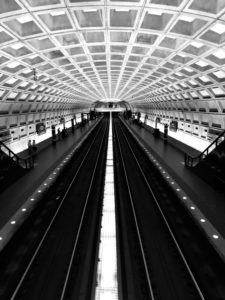 You're going to need a way to get around the city once you get there.  One of the easiest ways to do that is the Metro, DC's subway system.  The Metro offers an easy, accessible, and safe way to travel around the city.  It is open from 5a to 3a every day.  The total cost of a trip is dependent on when and how far you travel.
Most students rely on the Metro to get to and from work as well as moving around the city.  We recommend that you get a SmarTrip® card before you get to DC.  These are available on the website, or you can purchase one at selected stations once you get to Washington.
Overall, the Metro is fairly reliable and quick.  Trains come and go every 2-3 minutes during rush hour and every 10-15 minutes in low-traffic hours (particularly at night).  You can check the exact time of your train's arrival/departure by looking up the schedule for your station.
Grocery Stores: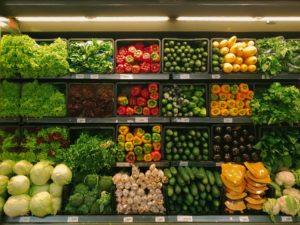 You are obviously going to need to buy groceries while in DC.  Once you find a place to live, walk around your neighborhood, or search it out online, to see what shopping is near you.  No matter where you live, there is usually a store either walking distance or one train stop away from residence.
If there is not a grocery store close by, or if you are terribly busy, some students have used services like Peapod.com or Instacart.  These are services that will deliver groceries to your residence.  Prices are similar to those found at local grocery stores in DC with a fee to deliver the food to you.
Events/Attractions: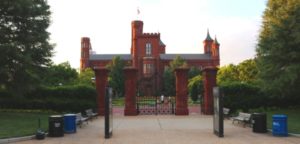 Remember, you are not just an intern while you are in Washington, you are also a tourist.  Bring some money so you can have fun while you're living in the city.  You should absolutely take advantage of all the things there are to do in DC.  The TWP has put together a shortlist of museums, monuments, and attractions you might want to visit while in DC on our DC Attractions page.  Some attractions, like the Smithsonian museums, are free, but not all are.  Most, however, do have discounted prices for students.
Blogs:
If you are interested in what current interns are doing in Washington, DC, the Washington Center offers blogs written by students and staff.  The subject of the posts ranges from how to ace an interview to what it is like living in DC as an intern to the cool things to do in the city.  These blogs are a good way to get a better understanding of what life is like in DC as an intern.
If you have any other questions about what it is like to live in DC, contact the TWP Director, Dr. Jay Self.